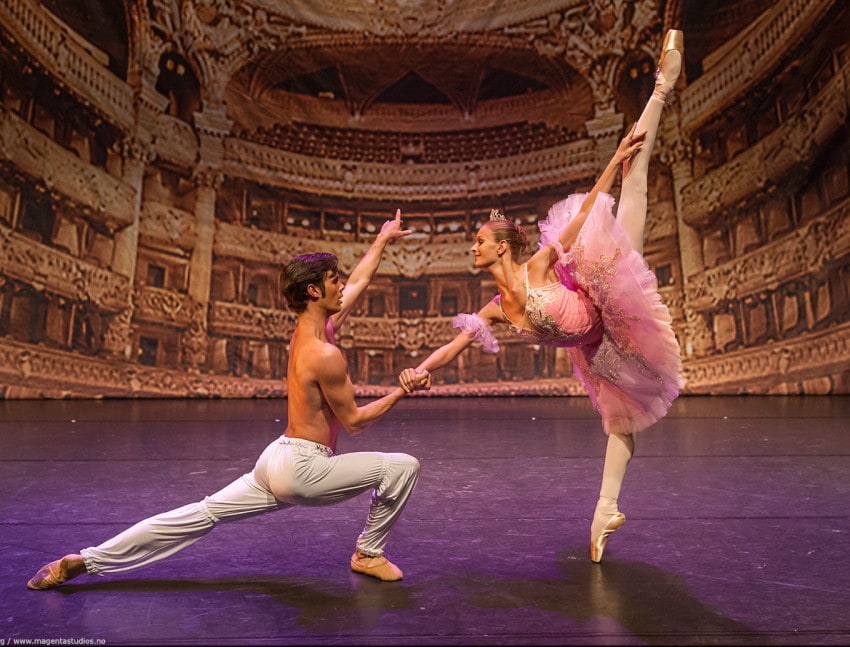 DNBS&A Masterclass is a full time training for selected talents from the age of 16. The students will be prepared for a professional carreer and will participate in national and international competitions and auditions. From autumn 2020 you may also study ballet with DNBS&A Masterclass and study at the same time at Heltbergs Private Gymnas Ullevål.
DNBS&A Masterclass student 2015/2016. Kristine Moe, entered the Vaganova Akademy in St. Petersburg, and is currently working in the Michailovsky theater in St. Petersburg. Johanne Springer, entered the State ballet academy of ballet in Perm, Russia.
DNBS&A Masterclass elever 2017/2018. Filippa Arntsen Vik, Josefine Heidel, entered the ballet section of Den kongelige Svenske Ballettskolen in Sweden. Lydia Hatlø, got a job at the Opera in Kharkov, Ukraine. Rebekka Haukeland, entered the compemporary section of Den Kongelige svenske Ballettskolen in Sweden.
DNBS&A Masterclass elever 2018/2019: Seline Skjølaas Leupi, Ole Johanne Slåttebrekk, Filippa Artnsen Vik, Maria Myrhaug.
DNBS&A Masterclass elever 2019/2020: Joakim Visnes, Elisabeth Vereide, Albertine Engelstad, Lucie Pilskog, Sara Iskov
DNBS&A Masterclass elever 2020/2021: Joakim Visnes, Ole Johannes Slåttebrekk, Coppelia Feline Alvefoss, Elizabeth Riley, Filippa Arntsen Vik, Ibeline Leversen.
Please contact the management, Irene or Siri, for more information.