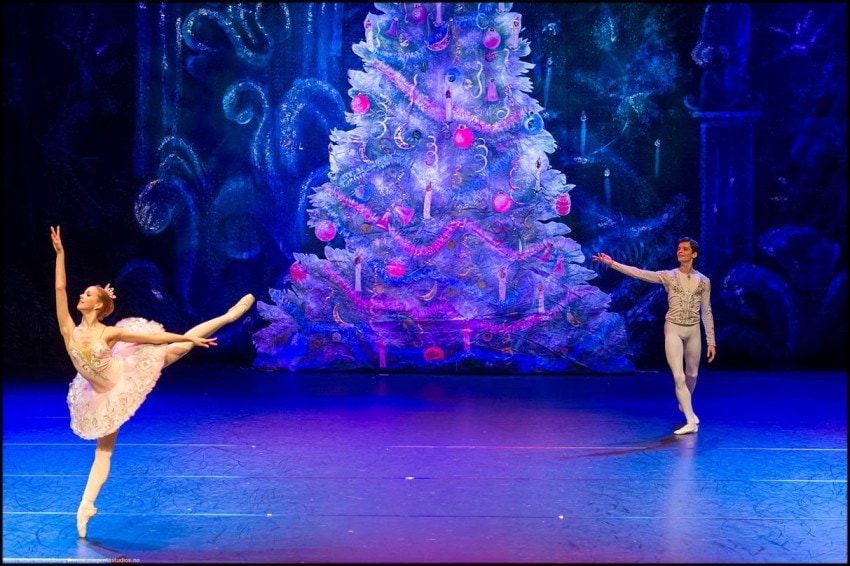 Are you dreaming of becoming a dancer/ballerina?
DNBS&A has elite courses in ballet for students from the age of 4/5 up to preprofessional level, for different levels and ages. You will be trained in the Russian ballet system, which has produced some of the worlds best dances through the time of ballet history. Our students presents them selves on international level as they participate in competitions and are given stage experience with a professional ballet repertoire.
When/who: We have auditions every August and January, and also the possibility to audition through out the year, from the age 4/5 to 18 year olds.
We offer two different divisions within classical ballet training on hight level:
1) "Satsning ballett" – you do not need audition first, you can register directly:
level 0 (age 5-6), 1 (age 6-7), 2(age 7-9), 3 (age 10-13), 4 (age from 13).
See schedule here
2) "Profesjonell elitetrening i klassisk ballett" – you need an audition first:
Talentgruppe 1 preprofesjonelt nivå (from age 14),
Talentgruppe 2 (age 12-14),
Talentgruppe 3 (age 9-11)
You also need to fill out an application form and hand in video/photos first.
See schedule here
Where: Grenseveien 32 A, 0571 Oslo close to Carl Berners plass, and Sandvika, Sandvika folkets hus Skytterdalen 2.
Registration: For "satsning ballett", use the relevant category on this link
For "profesjonell elitetrening i klassisk ballett" you also in addition must hand in an application with film and video.
Dates for audition August 2021 in Oslo, studio at Carl Berners pl adr Grenseveien 32 A 0571 Oslo:
Week 35, Monday 2021: DNBS&A Masterclass, contact the administration
Week 35, Monday 2021: Profesjonell elite trening Talentgruppe 1 (fra 14 år)
Week 35, Monday 2021: Profesjonell elite trening Talentgruppe 2 (12-14 år)
Week 35, Monday 2021: Profesjonell elite trening Talentgruppe 3 (9-11 år)
If you need more info, please contact us on post@dnbs.no, or Irene or Siri